The Economic Substance Regulations UAE reporting came into force to improve the UAE's taxation regime. As per the requirements of the Economic Substance Dubai, all eligible companies must submit an ESR notification form and annual substance report. All entities engaging in Relevant Activities will come under the purview of the Economic Substance Regulations UAE. Let us now take a look at the Economic Substance Regulations notification form and how the reporting works.
Economic Substance Regulations UAE Reporting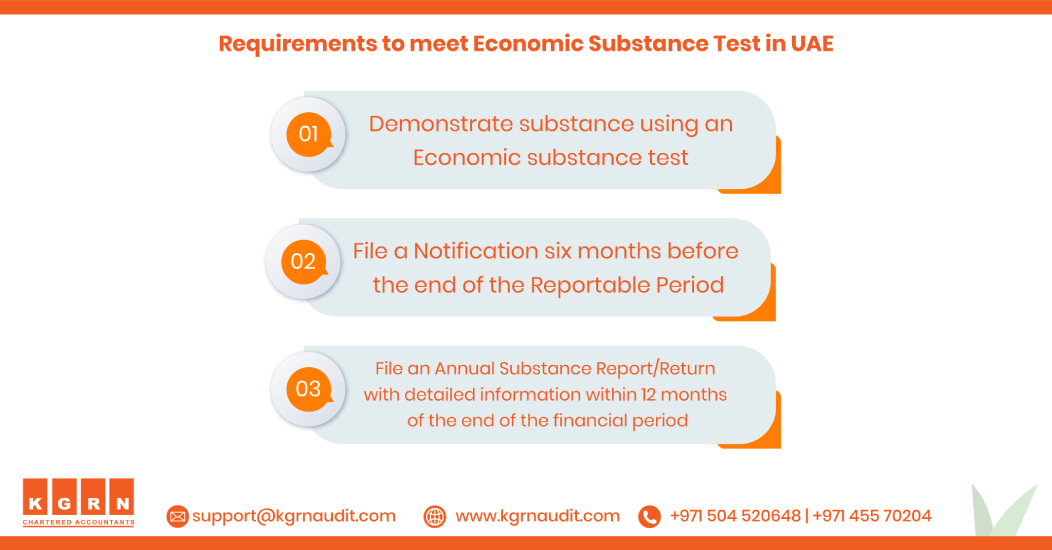 The ESR guidelines apply to all Onshore and Free Zone companies that carry out any of the following activities;
Banking 

Insurance 

Investment fund management 

Lease-finance 

Headquarter businesses

Shipping 

Holding companies

Intellectual property 

Distribution and service centre 
What are the filing requirements under the Regulations?
All eligible entities must perform an Economic Substance test in each financial period to gauge their substance. Through this test, a licensee must demonstrate the following;
The business operates and functions within the UAE

All the relevant Core Income Generating Activities occurs in the UAE

The business employs adequate workers and has the appropriate premises and expenditure 
After performing such a test and filing the Notification form, such licensees must submit an economic substance return. Such a return must be submitted at least 12 months after the end of the financial period. The financial year for reporting starts from January 1, 2019, and the declarations for the same must be submitted before December 31, 2020. Also, these guidelines apply to all companies, even foreign multinational corporations.
What should companies do?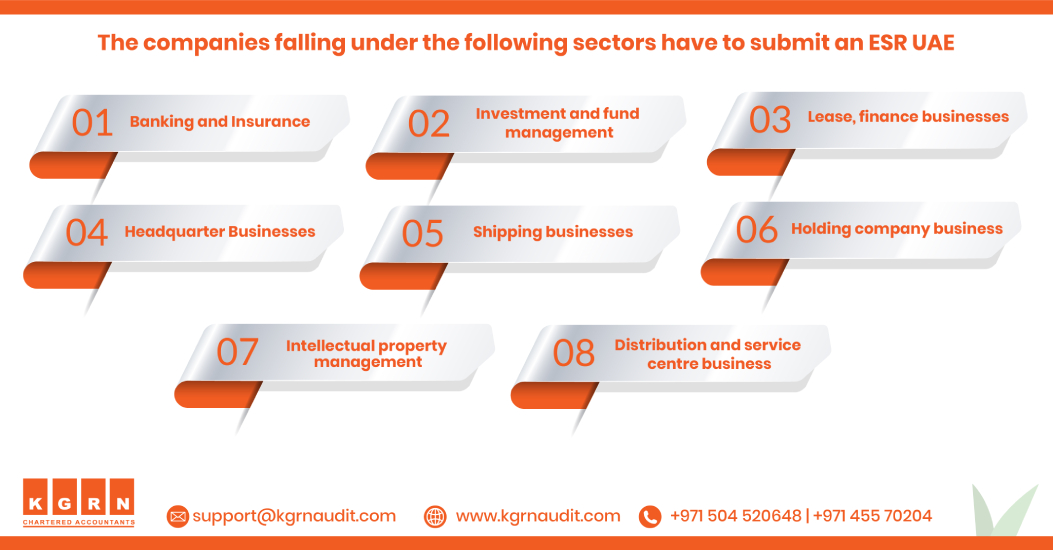 All companies must assess if they fall into any of the given categories regarding Relevant Activities.

Next, they must calculate the income generated through any such activity.

Companies must hold board meetings with the required quorum of directors present.

They should also perform an Economic Test to gauge their substance and report it.

Finally, eligible companies ensure they comply with the ESR filing requirements.
For more Detailed information about ESR, Visit: Economic Substance Regulations(ESR) Guidelines
Related Information
Economic Substance Regulations
For enquiries, call +971 45 570 204 / E-mail: support@kgrnaudit.com
Please follow and like us: