What is Payroll Services in Dubai?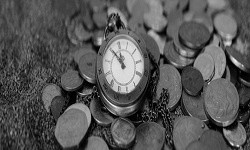 The United Arab Emirates is the mid-point for all payroll services in Dubai across the Middle East. Moreover, in Dubai, there are no taxes and a friendly business atmosphere. And so, it attracted many businesses to move base or start a branch office in Dubai, UAE. As most of the major global businesses are now existing in UAE. KGRN payroll firms in Dubai are best to provide their payroll process necessities.
Payroll services in dubai a tax-free budget is not as easy as it looks. The different person nationalities and the regular changing local rules make payroll a complicated process. Furthermore, an appropriate standard payroll service has become authoritative for all businesses operating in the dubai.
After the execution of the Wage Protection System (WPS) as instructed by the Ministry of Labour in UAE. This progress has directed to a lot of businesses, whether on-shore or off-shore. As a result business in search of expert support from outsourced payroll firms in dubai.
Need for Outsourcing payroll services in Dubai
When business working across borders and employing an international labor force, need careful planning and inspection. Certainly, KGRN payroll services in Dubai guide with worldwide HR policies and procedures. And also more prominently with local regulation necessities.
The business that is non-compliant payroll firms in uae will face risk legal authorizations. For instance including fines, being banned from put on new work licenses and may face reputational damage.
KGRN can succeed in your end-to-end payroll process and management services in Dubai. With outsourcing accounting in dubai highly qualified professionals and Oracle-based software.
Payroll Services in UAE Wages Protection System
The payroll services in dubai, uae announced an electronic salary transfer system in 2009. So, which permits businesses and organizations to pay workers' salaries via banks and financial organizations accepted and authorized by the Central Bank.
The Wages Protection System (WPS) was established by the UAE Central Bank and the Ministry of Labour to guarantee timely and full payment of wages through a record. Businesses that fail to stand by this process will face penalties and charges and will not be able to get work permits.
To share in this system business must choose one or more banks or agents approved by the Central Bank. Once the company's authorized bank accepts the salaries, it sends a statement to the Wages Protection System. The system then sends the workers' particulars and wages as well as the salary transfer instructions automatically to the Central Bank of the UAE.
As a result, this will in turn forward those details to the Ministry of Labour database to guarantee that the details established to correspond with those registered with the Ministry. The scheme will then send the approved data to the chosen agent to start paying the wages.
The WPS covers all organizations which have their employees recorded with the Ministry of Labour across all divisions and industries and will benefit different categories of labor.
KGRN Range of payroll firms in Dubai
KGRN offers a wide range of payroll firms in Dubai which contains
Make standard-reports e.g. gross to net, variance, gratuity increases, and payslips
Organize the secured way of salary handover using multi-currency payments
Deliver systematic monitoring of employees' loans, repayments, and advanced payments
Deliver cultured pay slip circulations that will allow employees to access their present and earlier payslips anytime, anywhere using unique login details and a self-service portal
Mix complex interface data, providing a flexible system that is well-matched with any HR software and applications
Streamline the complicated process of social security from training up to filing reports with the local authorities
Be fully compliant with labor rules in all GCC countries as well as the Wage Protection System (WPS) in the United Arab Emirates
Estimate the provision for end of service benefit and vacation leave privilege
Generate customized templates or ad-hoc reports for internal and external proposal
Formulate GL report with itemized or summarised journal entries inflexible file format dependent on the needs of your accounting department. This can be repeatedly interfaced with the company's accounting system.
Packages cover payroll services in dubai
Below are some payroll services enclosed under the Payroll management package.
Submission of monthly payslips, Salary Certificates, and Bank transfer letters.
Leave management for the staff. For example Holidays, Absences, Paid Leaves
Submission of No Objection Certificates (NOC) for employees
Preparation of Appointment letters
Support with application and selection of suitable Health/medical insurance
Support with the setup of the Wages Protection System (WPS)
Calculation of Legal token payments as per the UAE labor law.
Calculation of the end of payment in the case of termination during probation or after probation period as per the UAE labor law.
Payroll service in Dubai offerings
KGRN offers you diverse payroll solutions to its clients, whether you need full-featured business payroll services or limited payroll services. Our payroll services in Dubai solution that's just best for your business, as stated as below
Payroll processing and management
Examination integrity and validation of payroll data
Employee leave management
Multi-currency salary payments
Employee benefits management
Employee travel expenditure management
Managing and payment of employee reimbursements
Co-ordination for work documents
WPS payments and setup help
Our payroll services in dubai are sure with exact results, in conformism with what payroll necessities are. Payroll process solution can adjust to various situations, irrespective of whether:
Your organization has 2 or 20,000 staffs
Your payroll is easy or difficult
Business work in one or multiple locations.
Advantages of payroll services in UAE
Advantages of choosing KGRN Payroll Services in Dubai, UAE
Cost-Effectiveness
Hiring a devoted accountant in dubai comes with various responsibilities and costs. For instance, related to the monthly salary, annual air tickets, visa, Emirates ID & labor contract fees, mandatory medical insurance, token provisions, annual leaves, training costs, and overtime costs. Our fixed monthly fees custom-made as per your necessity will be far more reasonable than the total cost of hiring an in-house accountant.
Access to Expert Knowledge
Our experienced professionals will be able to guide you on wide-ranging issues related to UAE labor law guaranteeing submission with any latest updates. Furthermore, outsourcing payroll firms of these non-core activities will deliver working efficiency to the organization.
Enhanced Security and Confidentiality
Outsourcing payroll services in Dubai, UAE function will ease the risks of outflow of sensitive information, employees' identities and possible misuse of company funds.
KGRN payroll firms in UAE to clients
KGRN payroll firms in UAE can offer a whole payroll process and management services to our clients. Irrespective of the size of the client, number of employees and difficulties of the payroll. We can alter our offers as per the client's needs.
While some clients select payroll service in uae order to decrease their working cost by outsourcing payroll services. On the other hand, some clients select to keep payroll related data confidential from the internal staff.
More importantly, there is a list of organizational and legal supplies that comes along with having a worker in a business. On all of which KGRN payroll firms in UAE can assist clients either on an advisory or implementation basis.
Additional benefits of payroll firms in Dubai
Online contact with salary slips and leave status.
Automatic Email alerts on expiring papers (employee passport, visas, etc.).
Encoded data management system.
Devoted contact point.
Improved control.
Forms storage system.
Interface with present ERP solutions.
Different types of reports together with monthly settlement reports
Monthly JV's for accounting entry.
Complete guarantee on information security
Understanding Payroll services in uae
With a favorable tax atmosphere and a fast-growing budget, the United Arab Emirates (UAE), a partnership collected of seven regions and more than 9 million individuals in the Middle East. Therefore, has changed over the years to develop an attractive market for businesses from around the world.
As the country stays to raise, it suggestions a free market economy that is attracting foreign investments. Furthermore, a multitude of multi-national organizations across businesses. For example technology, transportation, communication, and retail have already successfully expanded their processes into the UAE.
For growing businesses looking to take advantage of the UAE's broad-based, active growth in recent years. Incorporating UAE processes into their global payroll services is key to organizational success. Here are some key should reflect as they found or expand payroll in the UAE.
Employment Considerations
Compensation & Severance Considerations
Tax & Withholding Considerations
Leave Considerations
Why Outsource Payroll services in Dubai with KGRN?
KGRN has been one of the top Outsourced Payroll services in Dubai. We are an enthusiastic team of professionals who come with
Specialists holding Industry Experience
Suitable solutions for clients
On-time delivery of information
Proper care of Payroll Audit services
Our main goal is to raise your business and modernize the tasks accordingly.