The United Arab Emirates introduced the Economic Substance Regulations UAE, commonly known as the ESR guidelines in April 2019. The laws that came into force in January 2019 helped strengthen the UAE's position within the international market by improving its security and accountability. The Economic Substance Regulations bring about two broad filing requirements, which are as follows;
Economic Substance Regulations UAE

Notification

Annual substance return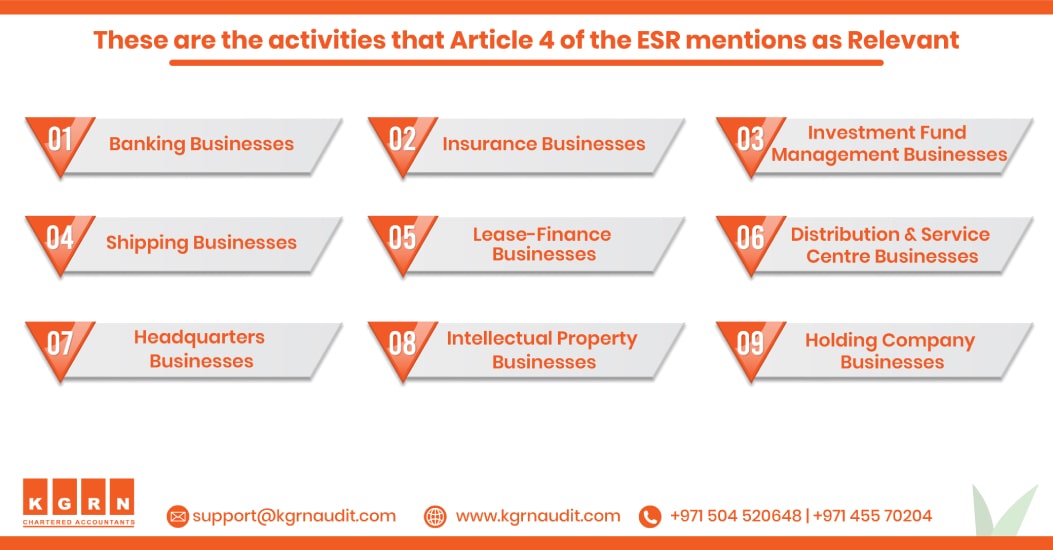 The concerned entities which fall within the scope of the Regulations must submit an annual Economic Substance Regulations form to the concerned Authority. Furthermore, they must submit an Economic Substance Report at least 12 months before the end of the financial year. KGRN Chartered Accountants can help you gain a clear understanding of the Economic Substance Dubai guidelines. Additionally, our team can help you rectify errors and ensure complete compliance.
Why KGRN?
We help provide you with international market exposure, and our team of experienced professionals will give top-notch business advice.

KGRN has a simple, yet elegant and business-friendly approach which leads to a quick resolution of all issues and queries.

We offer adaptable and flexible services that will help you with all your legal requirements

Also, we maintain a high level of privacy regarding your details.
For enquiries, call +971 45 570 204 / E-mail: support@kgrnaudit.com
For more detailed information about ESR, Visit: Economic Substance Dubai Guidelines
Please follow and like us: