Company Activities And Licensing
The necessities of trade license and the authorizations required from different businesses and government services can vary depending upon the classification of the business.
That implies a few sorts of businesses for instance financial services, health services, printing and distributing, nourishment trading require a bigger number of clearances than state a general trading business.
Activity
An activity is an arena of doing business, it is trading of some product or service. Every authority has a list of activities allowed. Based on the activity type the license is classified into a different type of indifferent authority.
License
In UAE Business License is mandatory to do any business. The type of license depends on the activity or type of business you choose. Each license has a limit of activities you can conduct. The number of activities permitted in "one" license, differs from one authority to another. Licensed must be renewed every year.
Types of Company Activities and Licensing in UAE
There are fundamentally 3 classifications of licenses gave in uae to enlist an organization
Depending upon the idea of the movement a business substance intends to attempt, license in one of these classes will be given:
1. Commercial License – to be given to an organization that will take part in any sort of trading movement.
2. Industrial License – to be given to an organization that will take part in assembling or any modern action.
3. Professional License – to be given to specialist businesses, experts, craftsmen, and skilled workers.
The Department of Economic Development in Dubai is the administrative organization liable for giving nearby Dubai organization licenses. This division works from a few areas to convey licensing services.
Be that as it may, the principal office situated close to the clock tower in Dubai is the place a specialist must go for a far-reaching scope of everything being equal.
Registering company activities and licensing in dubai, uae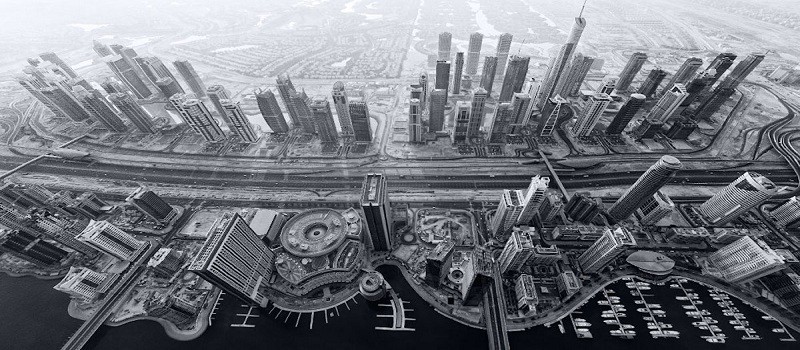 Requirements for business authorizing
The approval procedure for a company registration in dubai
• Issuance of licenses for banks and other money-related establishments must have the approval of the UAE Central Bank
• Issuance of licenses for assembling businesses must have the approval of the Finance and Industry Ministry.
• Issuance of licenses for businesses occupied with protection and other applicable firms must have the approval of the Economy and Commerce Ministry
• Issuance of licenses for therapeutic and pharmaceutical items must have the approval of the Health Ministry
• For businesses occupied with gas or oil generation, extra supports and approvals from other government offices might be required
• In expansion, business registration should likewise have the association of the Dubai Chamber of Commerce and Industry
Requirements for business proprietorship
Each organization, other than those with an expert license, set up in Dubai or somewhere else in the United Arab Emirates [UAE] is required to have no under fifty-one percent (51%) shareholding by UAE nationals.
The special case to these requirements would be any of the accompanying six conditions:
1. The organization is set up at any of the Free Zone in Dubai.
2. in situations where the law requires 100% neighborhood proprietorship.
3. Where an organization entirely claimed by the Gulf Cooperation Council (GCC) goes into an association with another organization completely possessed by UAE nationals.
4. In specific exercises, 100% proprietorship for GCC nationals or substances is allowed.
5. In craftsman or expert businesses in which absolute foreign possession is licensed.
6. On account of a remote substance enrolling an agent or branch office in the UAE.
7. For the situation where an export license is being applied for such callings, for example, modeler, specialist, craftsman and so forth. The remote proprietorship can be 100%. Anyway a nearby national must be taken as 'administration specialist'.
Legitimate business structures for company activities and licensing
A significant threshold in business registration in Dubai and different Emirates is the decision of business structure.
The Federal Law characterizes the seven legitimate structures of business associations, as pursues:
1. General Partnership
2. Organization in Comments
3. Public Shareholding
4. Private Shareholding
5. Joint Venture
6. Share Partnership
7. Constrained Liability
Both 6 and 7 are commonly utilized by little and medium-sized substances.
Establishment of a delegate or branch office
A branch company in dubai or a delegate office of a foreign substance in Dubai is licensed to be 100% remote possessed. This benefit is given relying on the prerequisite that a nearby operator is selected. Said nearby specialist must be a UAE national (or an organization 100% possessed by UAE nationals).
Setting up an agent or branch office in Dubai may likewise be a threshold worth investigating the extent that some remote elements are concerned. The business registration in Dubai for this alternative is secured by the Commercial Companies Law.
In light of the prior actualities and subtleties, it is obvious that Dubai organization registration and enlistment somewhere else in the UAE is a procedure free of any inconvenience.
Procedure for company activities and licensing in Dubai, UAE
Step 1. Choose who will be your neighborhood accomplice – "Support"
This progression requires a cautious threshold of what services you anticipate from the support.
Would you like him to help you in settling your concern with the administration methods or
Would you simply need his name on the license and that's it
What charges are you arranged to pay every year?
A decent affinity with your support averts numerous potential issues.
Step 2. Get a name and movement approval from Department of Economic Development (DED)
This can be applied for and done on a standard application structure and submitted at DED
Step 3. Search for business premises and make a tenure agreement
All business in Dubai must have business premises confirm by an occupancy contract to get enlisted.
Step 4. Make a Memorandum of Association (MOA) with the support and submit to DED
Any legitimate firm can compose the update which must indicate in an uncommon course of action and proprietorship rate among all accomplices.
Step 5. Present the MOA and the License application at DED alongside the necessary authoritative records and the occupancy contract.
All charges and expenses must be paid at this Step. You should get a license after about seven days from Step 5.
Limitation of Company Activities and Licensing in Dubai
Tobacco trading, Alcohol trading
Oil & gas trading
Manpower supply
Interior designer, Auditing (Should have education certificate)
Approvals Required for Company Activities and Licensing in Dubai
Municipal approval for e.g. restaurant, foodstuff supply, healthcare centers
All activities related to education, training, and knowledge require a permit from the Knowledge and Human Development Authority
All activities related to medical require to permit the Dubai Health Authority (DHA).
All activities related to telecom require approval from the Telecommunications Regulatory Authority (TRA).